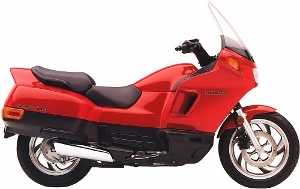 Browsers
General Info
Email Address
john AT silverwing DOT org
Administrators
John, pcadmin
Forum Version
2.29.7
Languages

English (2.29.6), Markus Wichitill

German (2.29.6), Markus Wichitill
Statistics
Users
67
Topics
1006
Posts
7048
Terms of Service and Privacy Policy
Welcome to the pc800.co.uk Forum.

Please read and abide by the rules in the New User section on the forum. Misuse will result in being banned and your account deleted.

Disclaimer - This site has no connection with Honda Motor Company in the UK or elsewhere in the world. Any advice/information given on this Forum must be verified by yourself and if in any doubt seek expert advice. Neither the forum owner or forum users accept any legal responsibility for any personal injury or other damage or loss arising from the use or misuse of the information and advice on this website. By using the forum you agree to these terms.
Powered by mwForum © 1999-2015 Markus Wichitill
This program is free software; you can redistribute it and/or modify it under the terms of the GNU General Public License as published by the Free Software Foundation; either version 3 of the License, or (at your option) any later version.
This program is distributed in the hope that it will be useful, but WITHOUT ANY WARRANTY; without even the implied warranty of MERCHANTABILITY or FITNESS FOR A PARTICULAR PURPOSE. See the GNU General Public License for more details.